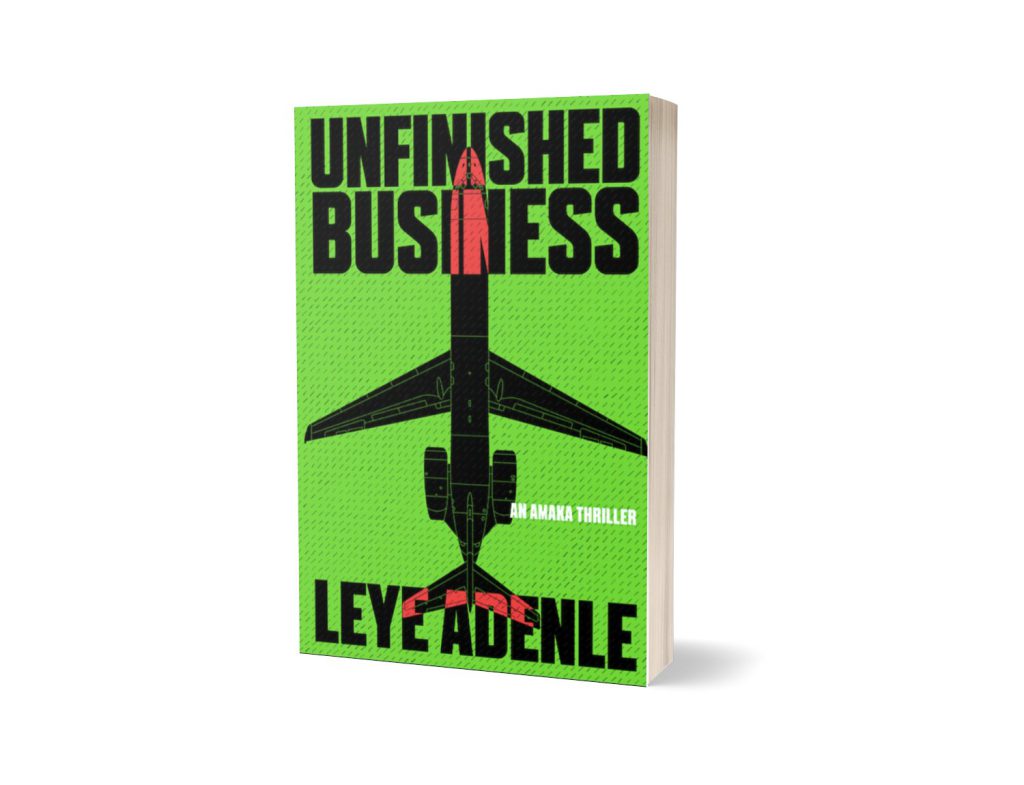 Unfinished Business
The third book in the Amaka Thrillers series. Funke's assignation with her pastor lover is cut short when he is assassinated in their hotel room, as she hides naked and terrified inside a sofa. Desperate for help, she calls on Amaka, who has moved to London. One frantic phone call later and Amaka is headed back to Lagos, where she is thrust into a world of private jets, money-laundering and mega-churches. With the trustworthy Police Inspector Ibrahim out of the country, Amaka has to use all the resources at her disposal, with the hostile Inspector Musa breathing down her neck, and a ticking clock bearing down on her, as she works to rescue Funke and get to the bottom of this tangled web of missing money, dead pastors and corrupt government officials.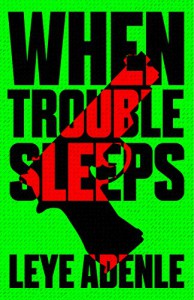 When Trouble Sleeps
"Spectacular – Adenle is crime fiction's best new voice for years."
Lee Child
"Complex, fast-paced and utterly gripping."
The Guardian
"If all Naija Noir is this good – bring it on… When Trouble Sleeps is terrifying and thrilling in equal measure."
Nudge Books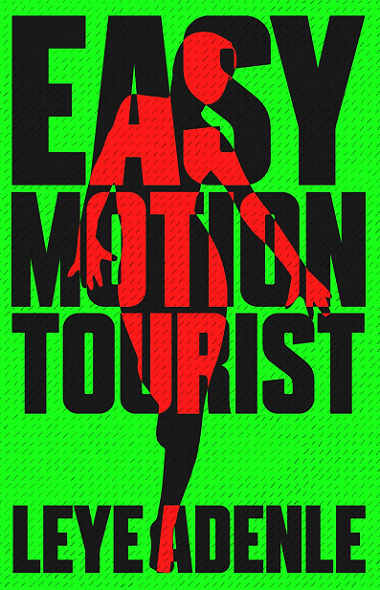 Easy Motion Tourist
"A great novel about a horrifying place that was all new to me, and will surely resonate as all new to most British readers. It's shocking, it's funny, it's a vaulting jackal of a book that rips out your throat… and your heart. This book roils, rages, and roars. Leye Adenle has my vote for crown prince of crime writers in the UK."
James Ellroy
"Fast and furious … it's a ROLLER COASTER ride through a world of extremes, where everything is up for grabs"
The Guardian
"Gritty, gripping, and hard to put down, Easy Motion Tourist delves into the dark side of Lagos, with a narrative structure that feels fresh and an incredibly immersive atmosphere. A welcome twist on the contemporary thriller."
The Crime Review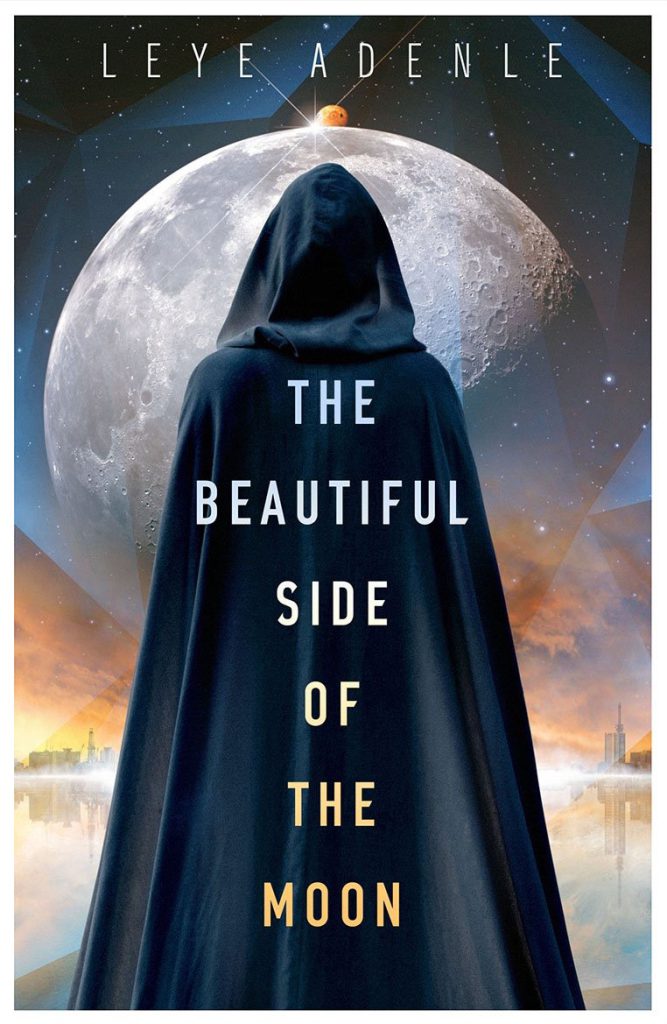 The Beautiful Side of the Moon
In which a Nigerian saves the world.
Drawing on age-old African story-telling traditions, modern science-fiction and contemporary thriller writing, The Beautiful Side of the Moon conjures up an entirely new way of seeing the world.
The central character, Osaterin, thinks he is just a modest IT guy living in Lagos – but it turns out he is much, much more than that…
A delightful, playful, thoughtful adventure in speculative fiction by one of Nigeria's most exciting new writers.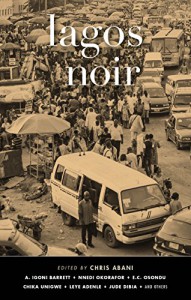 Lagos Noir
"There is…greed, innocence, ambition, and all the trappings that make crime stories so engaging. The Lagos angle is as educating and eye-opening as it is engaging, quickly encouraging the reader to side with any protagonist, no matter how shady, because they're still better than the corruption all around them. Well, most of the time."
– Manhattan Book Review
"This volume is a must, as it introduces new writers of considerable talent and new works by writers you may have read and enjoyed previously…If you just like good stories about ordinary people with an extraordinary twist, this collection should not be missed." – New York Journal of Books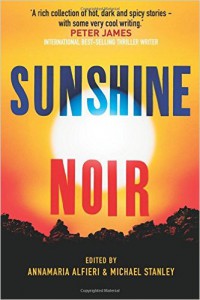 Sunshine Noir
". . . a gem of an anthology. . . a whole new movement, spearheaded by Sunshine Noir"
– Peter James
"Move over, mysteries set in Nordic places. The bright, warm, lush world is a greenhouse for evil."
– Timothy Hallinan
Short Stories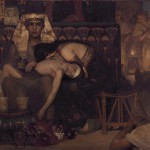 THOSE WHO WISH TO RULE
'There are three rooms in Aso Rock that only the President and a handful of people know about. The first room is a surgery. In there they keep gallons of the President's blood type and multiple viable organs that match him. Should he ever be shot by an assassin, and should the bullet pierce his heart, he would get a new one and survive so long as they get him to that … Read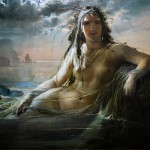 ANATOMY OF A MERMAID
'Welcome everyone to another episode of Lagos Na Wah! We have an exciting show for you tonight. Here with me in the studio is Mr. Kwesi Owusu. Folks, you may have heard of him.'The host smiled and paused to look at the audience. Some of them had been whispering amongst themselves, guessing the identity of the guest on the stage, arguing 'it is him, 'it is not him.' … Read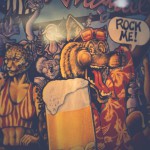 CHRONICLES OF A RUNS GIRL PART 1: RUNNIN GIRL
I have learnt many things in life and one of them is that you cannot run for your life in high heel shoes. As I was running down the slope of Falomo Bridge, at some time past 4 am, I was actually praying for the heels of my Dorothy Perkins shoes to break because I did not dare to stop to take them off. I was no longer aware of Mama running behind me…Read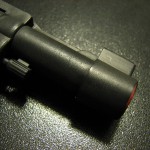 THE ASSASSINATION
Finalist for the 2016 CWA short story dagger Award
The bank manager shook hands with Otunba. Close by, the driver held the door open. Otunba's account officer waited by the manager, one step behind him. She unfolded her hands from her back but Otunba did not shake hands with her. He sank into the back of his Mercedes and let out the remainder of the fart he'd been letting out in sips. …Read